Earlier this year Liberal candidate Tony Van Bynen received $162,739 of taxpayers' money to cushion his voluntary retirement from municipal politics in November 2018.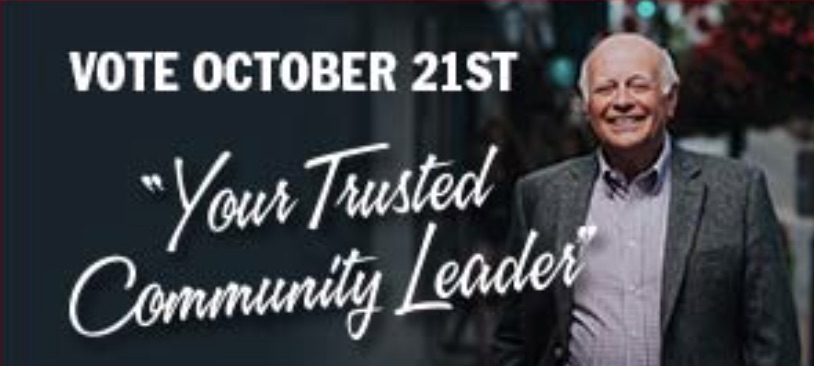 The $95,671 he received from the Town of Newmarket was publicly reported in March 2019 but the $67,068 from York Region was not reported as he asked for the payment to be deferred from 2018 into 2019 "for tax planning purposes".
Both payments were in fact made in 2019.
York Region will publish details of the cash payout on 18 November 2019. But this date for disclosure could be pushed back if Van Bynen appeals, citing personal privacy.
My Freedom of Information requests lodged six weeks ago asked for:
1. A copy of the letter and application form for severance sent to Tony Van Bynen by the Regional Treasurer on 29 October 2018, redacted where appropriate and
2. A copy of the severance application sent by Tony Van Bynen to the Regional Treasurer and received on November 13, 2018, redacted where appropriate.
The Region proposes to make full disclosure of the material from the Regional Treasurer. The Region also tells me Van Bynen's letter of 12 November 2018 will be redacted in part on personal privacy grounds as will his formal application for severance.
The $67,068 will be formally reported in March 2020 as part of the Region's annual statement on remuneration and expenses, as required by law.
This email address is being protected from spambots. You need JavaScript enabled to view it.
and this is how the Comic Store in Newmarket's Main Street South sees it....