At the moment we all believe Personal Care Workers are worth their weight in gold.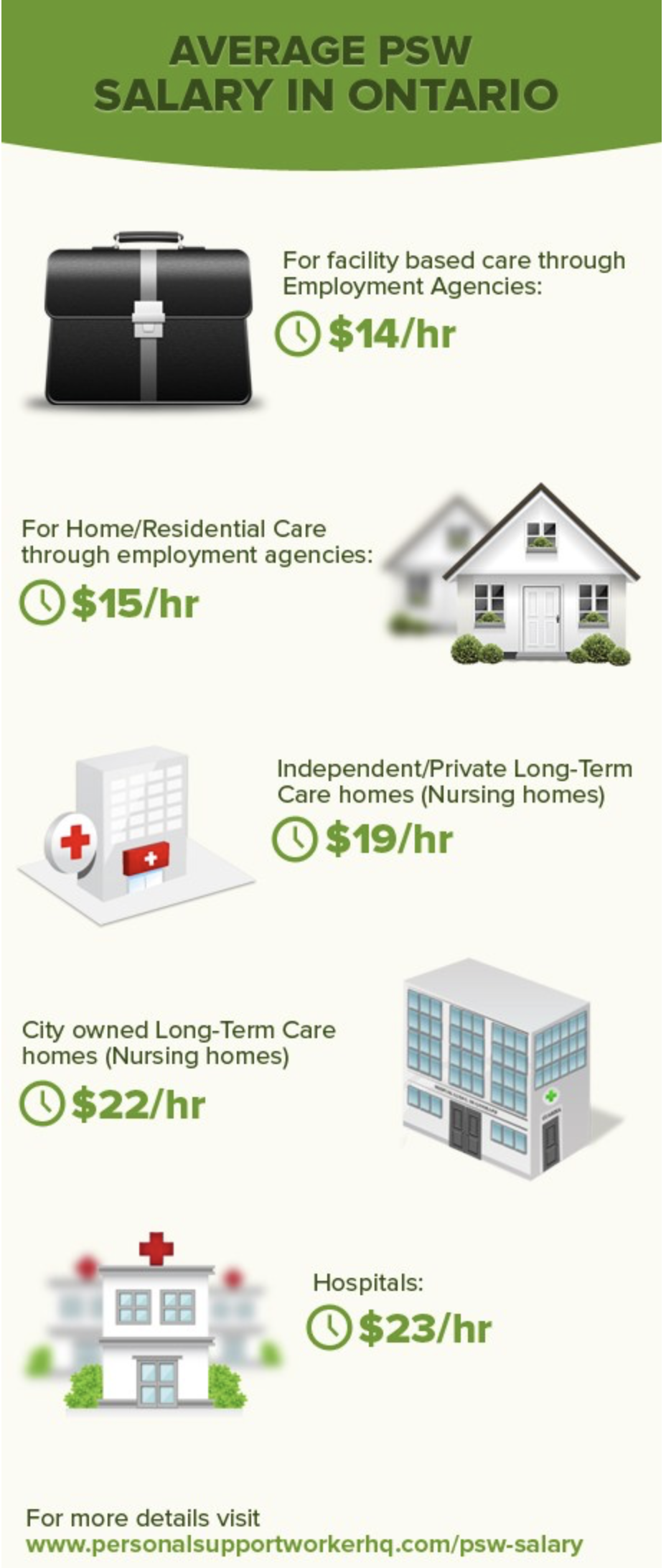 But what happens when this deadly pandemic passes?
Will it be back to business as usual or are we going to give Personal Support Workers (and others on the front-line) the support and the salaries they deserve for the critically important work they do?
A ten-minute walk from where I live takes me to the Mackenzie Place Long-term Care Home on George Street where on Monday (20 April) an 87 year old woman became the fourth resident to die of Covid 19. Newmarket Today tells me 49 residents and 17 health-care workers have tested positive.
Crisis in long term care
This crisis in long term care has been a long time in the making. And the wall-to-wall coverage in recent days has brutally exposed the sector's shortcomings and failures that have tragically cost so many lives.
A report last week from the Canadian Centre for Policy Alternatives says Ontario needs to spend at least $58 million more a month on staffing to help save the lives of seniors in long-term care homes. True, the Province is taking new measures to protect residents but is it too little too late?
Personal Support Workers struggle to get by on low wages, often working in multiple care homes to make ends meet. Yet Directors of Care Homes can rake in millions of dollars.
Common-sense revolution
When Mike Harris was Premier of Ontario (1995-2002) and pushing through his "common-sense revolution" he removed the minimum care standard in long-term care facilities. (Photo below.)
He also brought in the Public Sector Salary Disclosure Act in 1996 (the Sunshine List) listing salaries over $100,000. This figure has never been uprated for inflation and every year more people are drawn into the net.
For the last 16 years Harris, now 75, has chaired the Board of Chartwell, Canada's largest for-profit retirement home chain with over 200 retirement communities across four Provinces. 15% of its business is in Long Term Care. Chartwell is one of Canada's largest employers of Personal Service Workers.
I don't know what the going rate is for Personal Service Workers at Chartwell. Their website is Delphic:
"Chartwell offers compensation programs to attract and retain a highly qualified and diverse workforce. These programs are consistent with our mission and business strategies and ensure employees feel valued and appreciated for their efforts."
As Chair of Chartwell's Board Harris gets an annual retainer of $110,000 and $2,200 per meeting. Harris attended 15 last year.
Deferred Units
Since 2008 Directors have been able to use their annual retainer and meeting fees to acquire "Deferred Units". These are matched on a one-for-one basis by Chartwell, effectively doubling the holding.
The market value of Harris's Deferred Units was $4,293,877 on 31 December 2019 but he has taken a big hit with the market value dropping to $2,674,016 on 30 March 2020. Harris also holds "Trust Units" which "represent an individual ownership interest in Chartwell". The market value of these securities on 31 December 2019 was $2,762,069, dropping to $1,700,958 on 30 March 2020.
All in all, the total value of his securities is now $4,374,973 down from $7,055,946 three months previously. (Click link at bottom of the blog to read more.)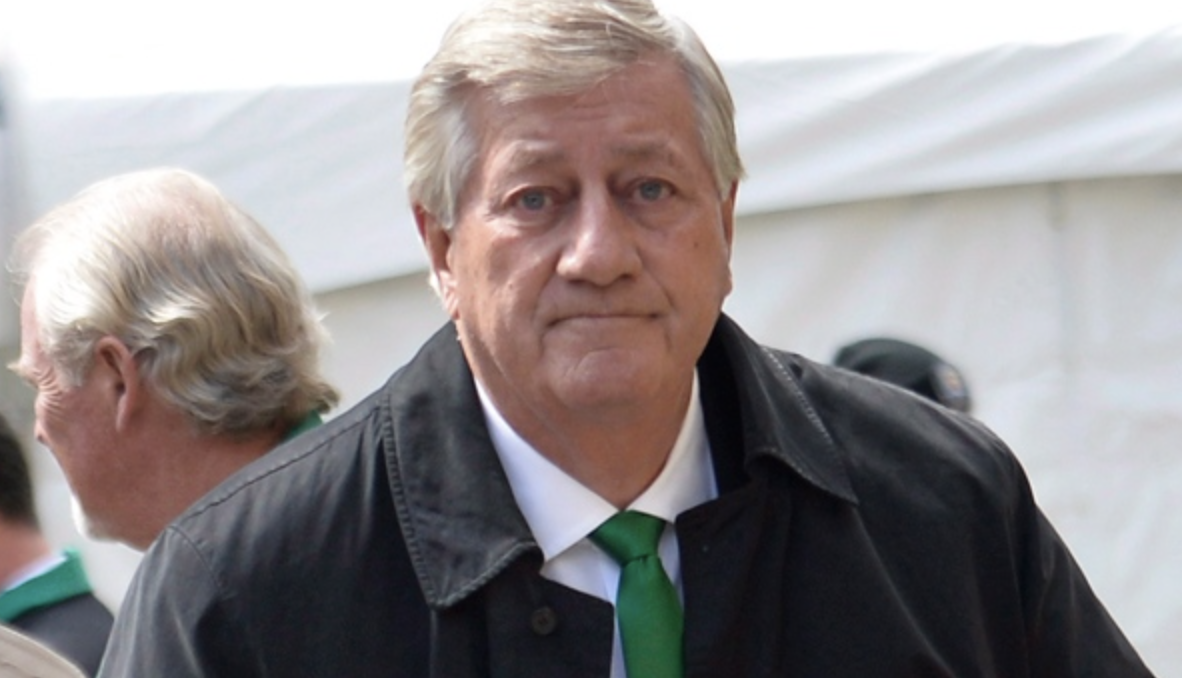 Being Chair of Chartwell is not Mike Harris's day job. He is a senior business adviser at the law firm Fasken Martineau DeMoulin but admits no legal expertise.
Harris is also a member of the Board of Directors of Canaccord Genuity Group Inc and Colliers International Group Inc. He is Chair of Route 1 Inc.
Regulated
Part of Harris's remuneration at Chartwell derives from its involvement in Long Term Care which is, of course, regulated by the Province which controls long term care fees and subsidizes long term care residents. They say it is an important part of their business.
But Chartwell warns its investors:
"There can be no assurance that the current level of such fees and subsidies will be continued or that such fees will increase commensurate with expenses. A reduction of such fees or subsidies could have an impact upon the value of our properties and our net income.
Provincial governments have recently introduced legislation relating to long term care, retirement residences, rent control and employment standards, all of which impacts Chartwell's operations."
We wait to see how the Ford Government's plans to reorganise Health and Social Care will be affected by the coronavirus and the horror stories coming out of long-term care homes. The pandemic has highlighted chronic underfunding in the sector. Will wages and benefits for Personal Support Workers get a much needed lift? What about long term care in the long term?
What lessons has Doug Ford learned?
And how will Mike Harris and the for-profit long term care providers like Chartwell respond?
Its AGM is on 14 May.
This email address is being protected from spambots. You need JavaScript enabled to view it.
Update on 19 May 2020: Province announces independent inquiry into long-term care.
Update on 2 June 2020 from the Toronto Star: Harris embodies nursing homes' checkered history.
Update on 27 June 2020: Martin Reg Cohn on the destructive legacy of Mike Harris
Update on 5 October 2020: The Toronto Star says Ford should make pay hikes for Personal Support Workers permanent.
Update on 1 January 2021: From the Toronto Star: Appointment of Mike Harris to the Order of Ontario sparks anger.
Update on 20 May 2021: From the Toronto Star: Shareholds including a group of nuns are demanding changes in Chartwell Retirement residences and the ouster of Mike Harris