On 22 September 2020 East Gwillimbury Council called on Metrolinx to consider extending the planned all-day two-way 15 minute train service north from Aurora (where it will terminate) to East Gwillimbury Go Rail Station at Green Lane. In a unanimous vote they also asked Metrolinx to bring forward plans for grade separation at Green Lane. (The photo below shows the road and rail track intersecting at grade with traffic controlled by a level crossing with clanging bells and flashing lights.)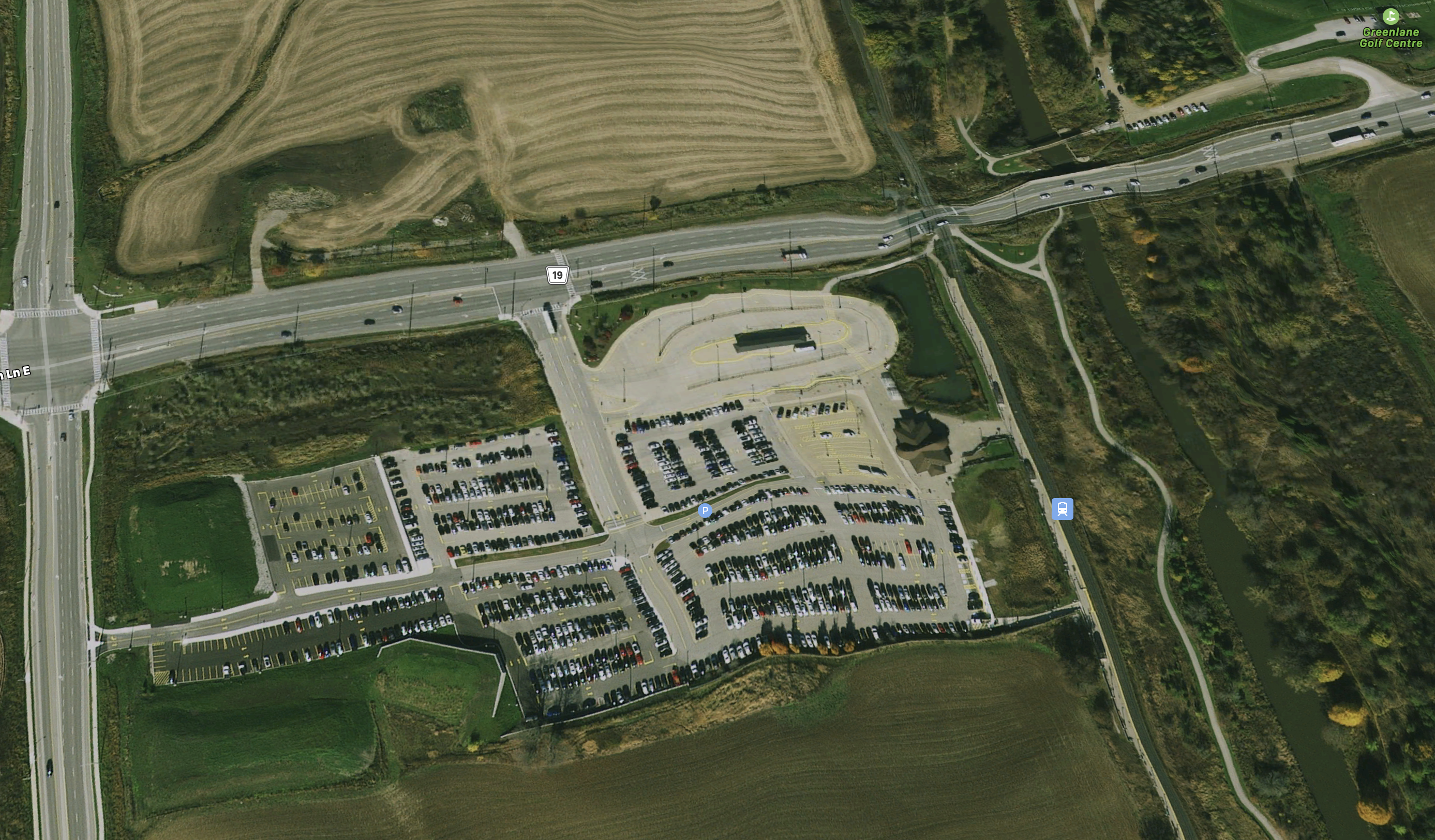 Six months later East Gwillimbury Council still hasn't heard a peep from Metrolinx. Just the sound of silence.
Personally, I think this is a disgrace.
As the months rolled by I found myself getting increasingly indignant on their behalf and yesterday I sent this Freedom of Information request to Metrolinx (together with the $5 fee):
I request sight of all records (which includes internal file notes; notes of meetings; emails or other electronic records) relating to the resolution of East Gwillimbury Council on 22 September 2020 (on the Joint Community Infrastructure & Environmental Services and Development Services Report CIES2020-22) which was forwarded to Metrolinx by the Town Clerk and calls on it to give consideration to (a) advancing a second Implementation Phase of the GO Expansion Program to extend all-day, two- way, 15-minute service to East Gwillimbury GO Station and (b) prioritising the existing Green Lane at-grade rail crossing for grade separation.
30 days
They've got 30 days to get back to me.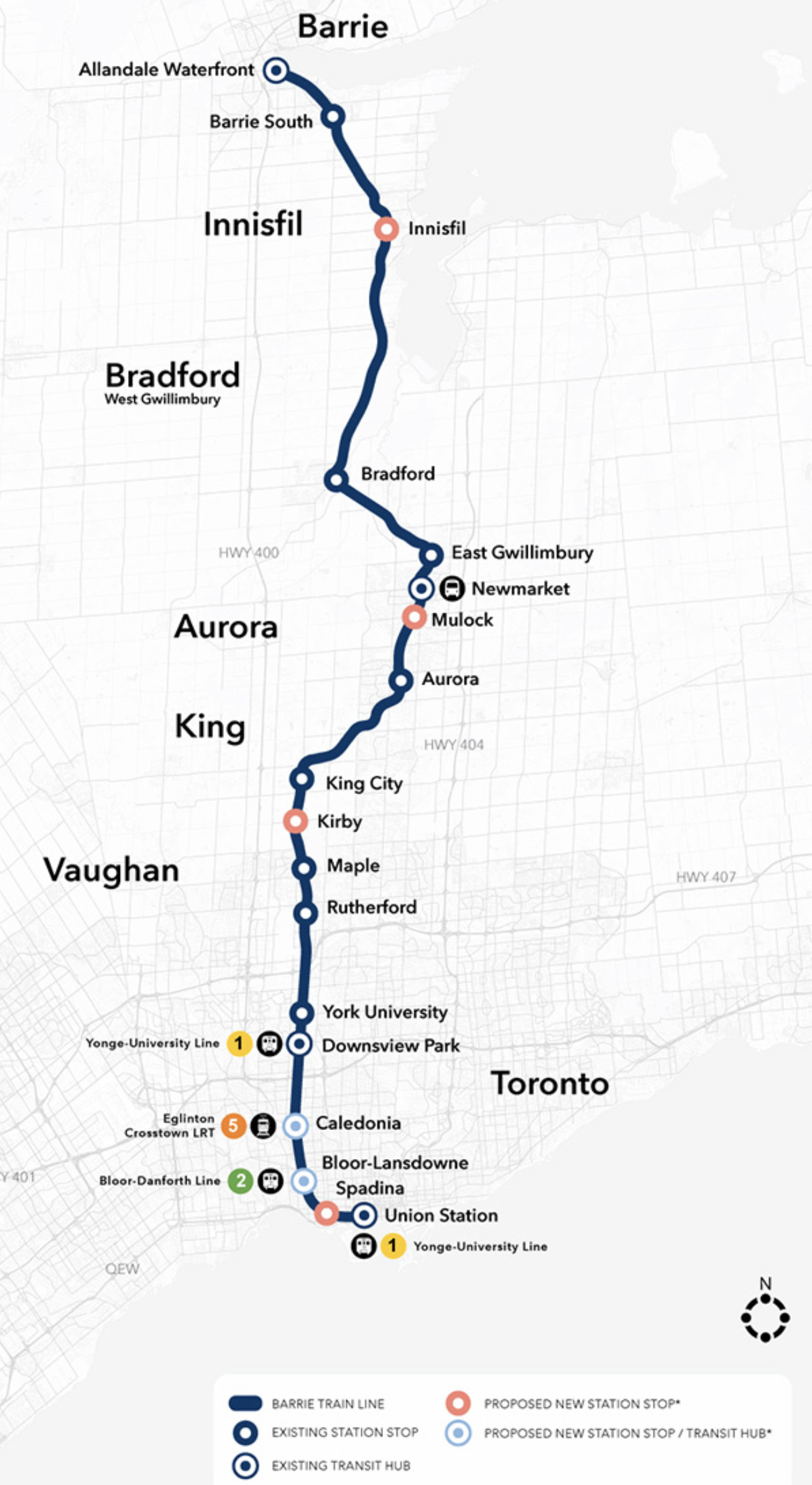 The East Gwillimbury initiative matters to us downstream in Newmarket because if they get an all-day two-way 15 minute train service then so do we.
And Newmarket Council is currently putting together its Secondary Plan for the proposed new GO Rail Station at Mulock Drive. Any changes to the train frequencies would have major implications for the station area and for the road network.
Metrolinx has not published any estimates of the costs of grade separation at Mulock Drive and Davis Drive. They tell me they will only do so if, at some point in the future, the 15 minute service is extended northwards from Aurora. This isn't good enough.
Ford Resurrects Bradford Bypass
In the meantime, and in another part of the forest, Premier Doug Ford has announced plans to resurrect the Bradford Bypass which would connect Highway 400 with the 404 north of Bradford.
The area's MPP, Caroline Mulroney, who happens to be Ford's Transportation Minister, says this is terrific news.
A dedicated website justifies the new road link this way:
Simcoe County's population is expected to increase to 416,000 by 2031, with the Regional Municipality of York growing to 1.79 million by 2041. The proposed Bradford Bypass would help address the expected population growth and additional travel demand in the area.
It tells us:
The proposed Bradford Bypass is a new 16.2 km rural controlled access freeway. The proposed highway will extend from Highway 400 between Lines 8 and 9 in Bradford West Gwillimbury, will cross a small portion of King Township and will connect to Highway 404 between Queensville Sideroad and Holborn Road in East Gwillimbury. There are proposed full and partial interchanges, as well as grade separated crossings at intersecting municipal roads and watercourses, including the Holland River and Holland River East Branch. (My underlining)
Ironic
It is supremely ironic that grade separations are ruled out in Newmarket's busiest road (Mulock Drive) and at Davis Drive (in a designated Provincial Growth area) but will be part and parcel of the proposed Bradford Bypass (which will cross the Barrie Corridor rail track just north of the 8th line).
Grade separations are expensive but, then again, so are new highways. $120 million per kilometre seems to be the going rate.
The proposed Bradford bypass is unlikely to solve Simcoe County's congestion problems. Maybe for a year or two. But we all know new roads attract new customers and before too long we are back to square one again.
The growth that is coming our way is best served by fast and frequent trains so taking the car is not always seen as the best option.
Googled
I Google the new Bradford Bypass website for references to "Metrolinx" "trains" and "rail" but nothing comes up.
Very sad.
A bit like Metrolinx ignoring our neighbour to the north, East Gwillimbury.
This email address is being protected from spambots. You need JavaScript enabled to view it.
Update on 26 March 2021: From Newmarket Today: Work to start on Bradford Bypass as early as Fall 2021
Update on 3 April 2021: From the Toronto Star: Friends with Benefits - an inside look at the money, power and influence behind the push to build Highway 413
Update on 22 April 2021: From Newmarket Today: Public consultation on the Bradford Bypass now underway.
Update on 12 May 2021: From Newmarket Today: Green Party leader urges Ford to cancel Bradford Bypass
Update on 26 July 2021: From Newmarket Today: Local Environmental Group takes Bradford Bypass Protest to Mulroney's Office
Update on 31 October 2021: From the Toronto Star: Paved Paradise. The Bradford Bypass and Ford Government Secrecy