The chair of York Regional Council, Wayne Emmerson, tells me he will be seeking a third term in November for the job which paid over $232,379 in 2021 plus generous benefits.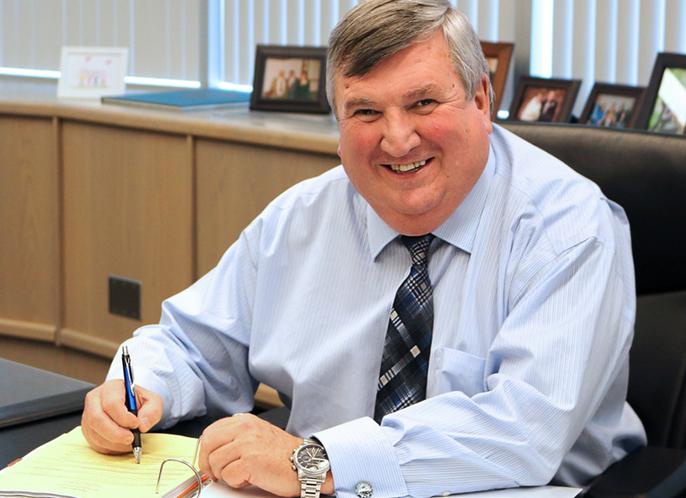 "I will be running for Chair in November. I will be asking York Regional Council to support me."
The Chair is indirectly elected by the 20 Mayors and regional councillors drawn from York Region's nine constituent municipalities.
Voters have no say
The Wynne Government picked up Chris Ballard's Private Members Bill and put it into law, forcing Regions to elect their chairs by the voters at large. In 2018 Doug Ford reverted to the old method of indirect election - meaning people had no say in choosing the regional chair.
York Region has a population larger than five Canadian Provinces.
Newmarket-Aurora's newly elected MPP, Dawn Gallagher Murphy, has not expressed a view on whether she favours the election of the regional chair by the voters at large or by the 20 members of the regional council. (Click "read more" below)
Indefensible
Emmerson's vote carries the same weight as members who are directly elected by the voters.
This is indefensible.
In March 2016 I made the argument to a Committee in Queen's Park. The case for direct election is as compelling as ever.
If elected to York Regional Council I would press for the election of the chair by the voters at large.
This email address is being protected from spambots. You need JavaScript enabled to view it.
Sent: August 1, 2022 11:08 AM
To: Paul de Roos <This email address is being protected from spambots. You need JavaScript enabled to view it.;
Subject: Re: Proposed changes to the powers of Mayors of Toronto and Ottawa
Good morning Paul
I wonder if you have now had the opportunity to ask Ms Gallagher Murphy if she is in favour of the direct election of the Chair of York Regional council by the voters at large or if she is content with the status quo?
Many thanks
Gordon Prentice
--------------------
3 August 2022
I am pleased to provide you with a response. Municipalities are recognized by the province to be responsible and accountable governments.
The Chair of York Region is appointed to the position, however, in 2016, the Municipal Act, 2001 was amended to require heads of regional council to be directly elected by the region's voters.
Changes through the Better Local Government Act, 2018 (Bill 5) removed this requirement for the 2018 election, and regional municipalities reverted to the selection method they used for the 2014-2018 term. For York Region, the head of council was selected by appointment.
Regions have the authority to change the way the head of council is selected for any regular election after 2018. This gives regional municipalities the opportunity to decide what is right for them in future elections. Questions on this can be directed to the Region, the mayor, or our elected regional councillor.
Thank you again for contacting MPP Gallagher Murphy.
Best Regards,
Paul