There will be an election debate tomorrow evening, Tuesday 11 October, from 7pm-8pm at Newmarket Public Library.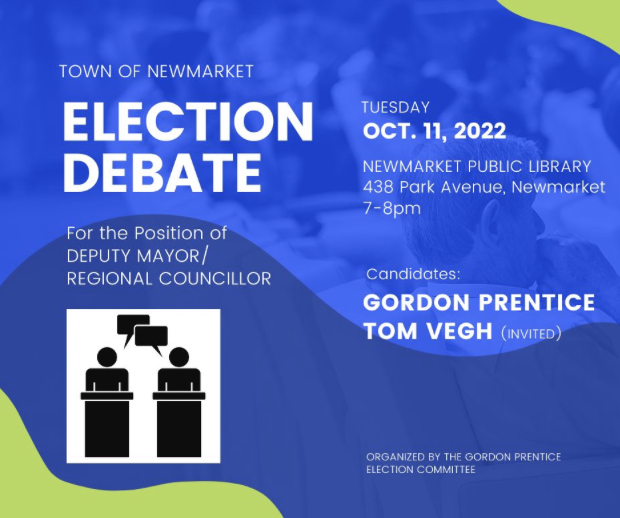 Everyone is welcome.
I'd particularly like to see supporters of my opponent Tom Vegh.
And, of course, the great man himself. Our Deputy Mayor and Regional Councillor.
I wrote to Vegh one month ago giving him three choices of dates. He could pick the one that suited him best and he could choose the moderator or Chair to host the meeting.
He chose not to reply.
This year the Chamber of Commerce and the local media decided, for their own reasons, that a debate wasn't needed.
And so I've organised my own.
I hope we get a good turnout but who knows? There could be a press boycott of the event.
They could label it a stunt.
I see it as a chance for the voters to get the measure of us both on the same public platform.
Gordon Prentice 10 October 2022