Details

Written by

Gordon Prentice
Earlier this week Statistics Canada released the latest batch of results from the 2021 Census, including information about families, households, and marital status. It is the third of seven release dates for census results.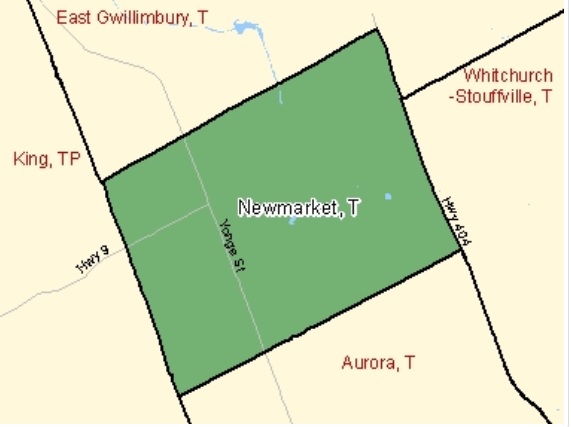 What do the figures tell us about the Town where we live?
Newmarket population is up 4.4% between 2016 and 2021. There are now 87,942 of us. Aurora is up 11.9% and East Gwillimbury is up a staggering 44.4%. It is the fastest growing municipality in the country.
The average age in Newmarket is 41. Higher than Aurora at 40.9 and much higher than Canada as a whole, 39.2.
Living Alone
There are 5,535 people living alone in Newmarket - or 18.3% of all households compared with Aurora at 17.1%; East Gwillimbury 13.9% and Canada as a whole 29.3%.
The single person household became the dominant form of household in Canada for the first time in 2016. It has now crept up from 28% in 2016 to 29.3% in the 2021 census.
Roommates
The fastest growing household type was the so-called "roommate" category – people living with others who are not related (as spouses or partners). In Newmarket there were 2,470 people living with non-relatives or 2.9% compared with Aurora's 1.9% and East Gwillimbury's 2.1%. In Canada as a whole it is 4.2%.
The soaring cost of housing is clearly one of the factors driving this phenomenon.
In its commentary on the census the Globe and Mail observed:
These "roommate households" grew 14% since 2016 compared with 4% growth among households of a family without additional people. This was driven by people aged 20-34 whose roommate household status grew by 20% since the previous census."
Well-off
Generally speaking, Newmarket is a well-off place – though with pockets of deprivation and low incomes. The median after-tax income of households in Newmarket in 2020 was $95,000 – way above the all-Canada figure of $73,000 but lower than Aurora and East Gwillimbury which are both on $102,000. (The median is the mid-point between the highest and lowest household incomes.)
Statscan says
"After-tax household income is the measure of income that most closely captures the overall economic well being of Canadians, reflecting how much money families have to support their consumption, investment and savings needs."
And the very well-off
21.2% of Newmarket households have household incomes of $150,000 or more compared with 26.1% in Aurora; 22.8% in East Gwillimbury and 12.4% in Canada overall.
COVID-19
32.2% of adults in Newmarket received COVID 19 emergency and recovery benefits compared with 30.9% in Aurora; 31.2% in East Gwillimbury and 27.6% in the country as a whole. The median benefit across Canada was $8,000 with Newmarket on $8,500; Aurora on $9,000 and East Gwillimbury on $8,000. The maximum that could be received was $14,000.
These pandemic payments cushioned the impact for people on low incomes.
Low incomes
The thresholds for low income depend on household size. For a single person household low income after tax is below $26,503.
11.1% of Canadian households are deemed low income with Newmarket and Aurora both on 7.5% and East Gwillimbury on 6.6%
This email address is being protected from spambots. You need JavaScript enabled to view it.
Details

Written by

Gordon Prentice
The debate on social media at York Regional Council on 30 June 2022 has received less coverage than it deserves.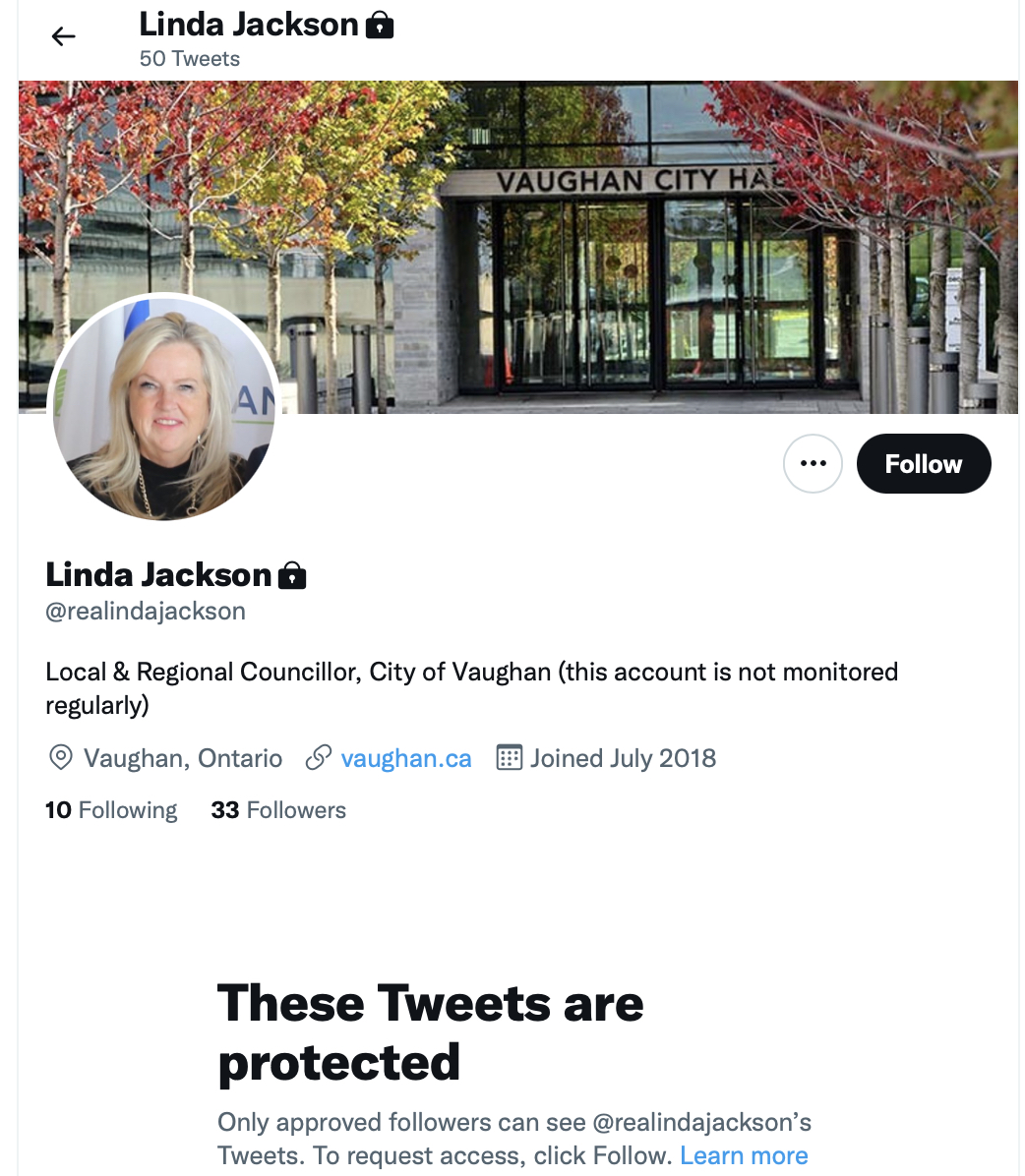 Background: At issue is whether elected officials whose salaries come out of public funds have the right to arbitrarily block constituents from reading and commenting on their Tweets and social media posts without giving reasons. (The key definitions of blocking; muting; spamming; trolling and Open Social Media are here in the proposed new guidelines.) The Regional Clerk's commentary is here. You can watch the debate here.
After reviewing the case of Carmine Perrelli, the boorish and aggressive regional councillor from Richmond Hill, York Region's Integrity Commissioner recommended the Region's Code of Conduct should be revised to incorporate social media guidelines.
In the event, the recommendations were rejected by a margin of 13-8 after a debate in which it soon became clear half the members didn't know what they were talking about. (You can read the debate, and view it, by clicking "Read More" at the bottom).
For the inclusion of social media in the Regional Code of Conduct:
Jack Heath (Markham)
Mayor John Taylor (Newmarket)
Joe Li (Markham)
Mayor Tom Mrakas (Aurora)
Mayor Steve Pellegrini (King)
Mayor Margaret Quirk (Georgina)
Mayor David West (Richmond Hill)
Joe DiPaola (Richmond Hill)
Against the inclusion of social media in the Regional Code of Conduct:
Linda Jackson (Vaughan)
Jim Jones (Markham)
Mayor Iain Lovatt (Whitchurch-Stouffville
Carmine Perrelli (Richmond Hill)
Gino Rosati (Vaughan)
Mayor Frank Scarpitti (Markham)
Tom Vegh (Newmarket)
Mayor Maurizio Bevilacqua (Vaughan)
Regional Chair Wayne Emmerson (elected by Council not by voters at large)
Mario Ferri (Vaughan)
Robert Grossi (Georgina)
Mayor Virginia Hackson (East Gwillimbury)
Don Hamilton (Markham)
Perrelli the victim
Carmine Perrelli was his usual blustering self, complaining he was the victim of an Integrity Commissioner who had found him guilty of contravening a policy "that did not even exist".
Of course, this is precisely why the Integrity Commissioner recommended the Regional Council revise its Code of Conduct - to incorporate guidelines on social media.
Perrelli claims that 50 complaints about him had been referred to the Integrity Commissioner who found only three violations!
Taking us all for fools, Perrelli says he has never blocked anyone:
"My staff decide who needs to be blocked."
He believes Integrity Commissioners are getting above themselves and need to be taken down a peg or two. And Codes of Conduct need to be revamped to
"take away the ability to use it as a weapon"
On Codes of Conduct, York Regional Council came very late to the party, only agreeing one in 2019 after the Province insisted all municipalities should have one.
Frank "slippery-slope" Scarpitti
The sonorous and long-winded baritone, Markham Mayor, Frank "slippery-slope" Scarpitti, always had reservations about a Code of Conduct. But, then again, he had reservations about broadcasting meetings of the Regional Council. He felt people could manipulate the images of councillors and use them "politically". He believed an audio-feed was good enough.
Scarpitti is the Regional Council's leading "slippery-slope" theorist. If you want to tax empty properties then whatever next? The authorities will soon be deciding if you are selfishly occupying property that is too large for your needs. Scarpitti says you better watch out:
"If someone's an empty nester, a single widow in a single family home, are we going to start saying that's way too much space for someone and they should be taxed because they're not fully (occupying it)?"
Scarpitti's meandering observations equate quaint, old-fashioned paper newsletters and flyers with weightless interactive social media where opinions can be exchanged in nano seconds.
If the Code of Conduct is amended he is wondering where is it all going to end. Will big brother be telling him he can't put some comments straight into junk? Or telling him how to interact with people? Or whether he should return a phone call? His laboured arguments are absurd but, as usual, he is heard in respectful silence.
They don't have a clue
Newmarket's John Taylor tells his colleagues what is becoming painfully obvious. Some of them didn't have a clue what blocking means in practice.
"Blocking means your constituents can't see you – your comments, thoughts and ideas as an elected official."
And Taylor believes, as I do, that is wrong.
Newmarket's Deputy Mayor, the ineffective Tom Vegh, who is so often on the opposite side of the argument to Taylor, tells us:
"Social media is very much like a newsletter. We publish it more frequently and nobody would suggest that anybody, be it a friend or a foe, has a right to put things in your newsletter."
Straw Man
This is Vegh setting up a straw man. No-one is suggesting for one moment that anyone wandering in off the street should have a column in Vegh's newsletter.
He says a social media policy is unnecessary at regional level. Not too long ago many of his colleagues were arguing the Region didn't need a Code of Conduct on the grounds it would only duplicate what was already there at local level.
Tom Vegh is a huge disappointment. Vegh, with a Twitter following of 884, tells his colleagues there is no reason for constituents to put their comments on his site:
"except for the fact that I have a few thousand followers and that person may only have a few dozen followers. So they want to get their point across more broadly. So in other words piggy back and get a free ad in the Toronto Star."
"I don't even have a staffer"
Markham's Linda Jackson, the developer's friend, says her social media sites are personal – but hers, like all the others, trade on her elected status. And that is the key point. Jackson, Vegh, Scarpitti and the rest are our representatives and should not be able to block us from seeing what they are posting without giving reasons. She says:
"I personally do all my own social media. I don't even have a staffer. I do my own. It's me."
Her comatose Twitter account shows 50 Tweets since July 2018. She has 33 followers. I'm not surprised she doesn't have a staffer.
She was also against a Code of Conduct.
Richmond Hill's Joe DiPaola who ran against Carmine Perrelli a few months ago for Mayor of Richmond Hill (both losing to David West) takes a swipe at Perrelli but without mentioning him by name:
"We have councillors that have spent hundreds of thousands of dollars on communications and thousands on boosting posts that get to 80,000 people…90% (of the comments) are deleted or hidden, not shown… It completely distorts what the general public is feeling or what they'd like to comment about. This policy doesn't even address that."
DiPaola tells his colleagues that if they are going to block constituents from seeing what they are posting they better have
"a good, valid, justifiable reason for doing so."
Unfortunately, but entirely predictably, York Regional Council in a 13-8 vote disagrees.
This email address is being protected from spambots. You need JavaScript enabled to view it.
From Newmarket Today on 30 June 2022: York Region politicians reject social media rules for themselves
Read more: In 13-8 vote York Regional Council rejects recommendation to amend Code of Conduct to stop members...
Details

Written by

Gordon Prentice
York Region Transportation Master Plan (TMP). updated every 5 years, guides development across the region over the next 30 years.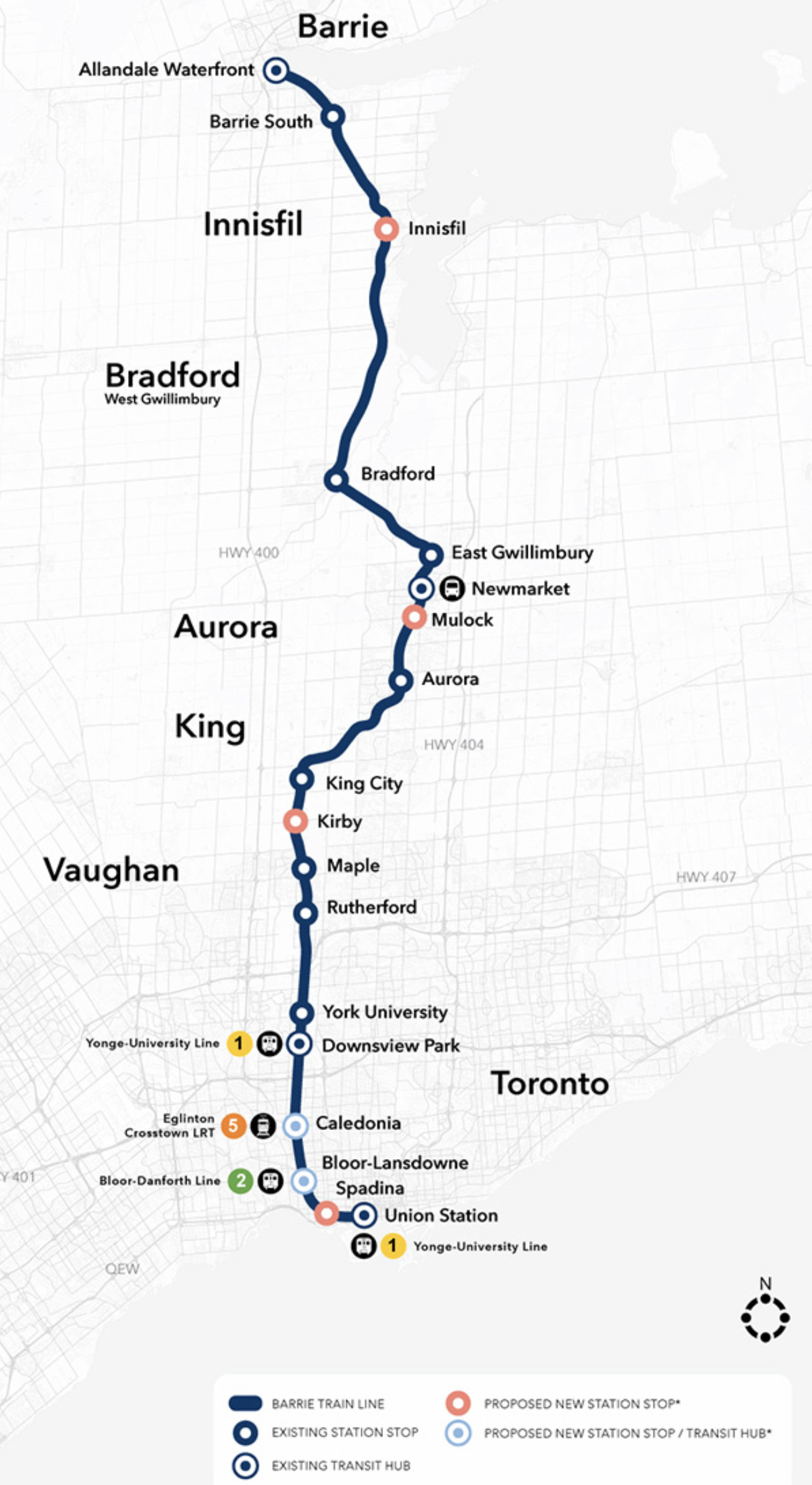 Although it has just been published and agreed "in principle" (with comments invited from the public by 8 August 2022) it is already out of date.
Just when they were finalising their Transportation Master Plan the very same Regional Council members were making 11th hour amendments to the Regional Official Plan opening up huge areas of Whitebelt land for development. East Gwillimbury to the north of us is going to see more explosive road-based growth in the near to medium term.
Imbalanced
The TMP doesn't say nearly enough about rail transit but says plenty about new roads and highways. The Plan is seriously imbalanced.
Boxes are ticked. Plans are "aligned" but there is no analysis of the future complementarity of road and rail and how they should mesh together.
Instead, York Region's transport planners are content to leave rail network policy to Metrolinx when the two of them should be working together, hand in hand.
The end result is that key decisons on road/rail grade separations in Newmarket and points north are, yet again, put off to another day and are "subject to further study".
Who is going to do the studying? When will they report? Who are they talking to? How much will it all cost? Who will pick up the tab? What are the timelines? We are not told.
A 15-minute service to Bradford: but on what assumptions?
I sent this to York Region's Director of Transportation and Infrastructure Planning, Brian Titherington, on 27 June 2022:
"I watched with interest the debate on the Regional Transportation Master Plan on 16 June 2022 but was disappointed by the lack of emphasis on rail transit.
You told Regional Councillor Jones that the TMP's rapid transit map reflects the GO expansion program and that your plan aligns with Metrolinx's 2041 Regional Transportation Plan for the Greater Toronto and Hamilton Area which was published in May 2018.
That 2041 plan shows an all-day two-way 15-minute service running north from Aurora to Green Lane but things have moved on since the Metrolinx plan was published.
On 22 September 2020 East Gwillimbury Council called on Metrolinx to accelerate the timetable for bringing the 15-minute service north to Green Lane and on 14 August 2021 Metrolinx confirmed that it would be extending the service to Bradford. The agency explained it could do this:
"thanks to further study and optimisation of service plans"
The TMP which was agreed in principle a fortnight ago makes no mention of this.
The original commitment to East Gwillimbury Council, repeated since in Metrolinx statements and press releases, is open-ended with no date being given for implementation but surely it is significant enough to be worthy of a reference.
You told Regional Councillor Jones you had a presentation from Metrolinx in January, and I am assuming the matter was discussed.
Clearly, the Metrolinx commitment to run a 15-minute service to Bradford is contingent on other things happening – electrification, twin tracking, grade separation and so on.
Would it be possible for you to tell me what assumptions Metrolinx made when it told us the Bradford service was possible thanks to further study and optimisation of service plans?
As you know, East Gwillimbury is the fastest growing municipality in Canada and the Region's Official Plan (approved at the same 16 June meeting) released a further 1,730 acres (or 2.7 square miles) of Whitebelt in East Gwillimbury for development.
In the light of this, it seems to me the Region should be making the case for bringing forward the 15-minute Bradford service, aligning itself with East Gwillimbury Council.
I am copying this to Regional Councillor Jim Jones and to Newmarket Mayor John Taylor.
I look forward to hearing from you."
Comments by 8 August 2022
The 2022 Transportation Master Plan is now open for public comment for a 30-day review period – until Monday, August 8, 2022. Comments can be emailed to Transportation Operations, Public Works at This email address is being protected from spambots. You need JavaScript enabled to view it.
This email address is being protected from spambots. You need JavaScript enabled to view it.
Details

Written by

Gordon Prentice
Yesterday, York Regional Council gave final approval to its Official Plan which guides development over the next 30 years. In a long debate punctuated by profound procedural confusion, pointed remarks and exasperation, the rotund Regional Chair, Wayne Emmerson, confesses it was: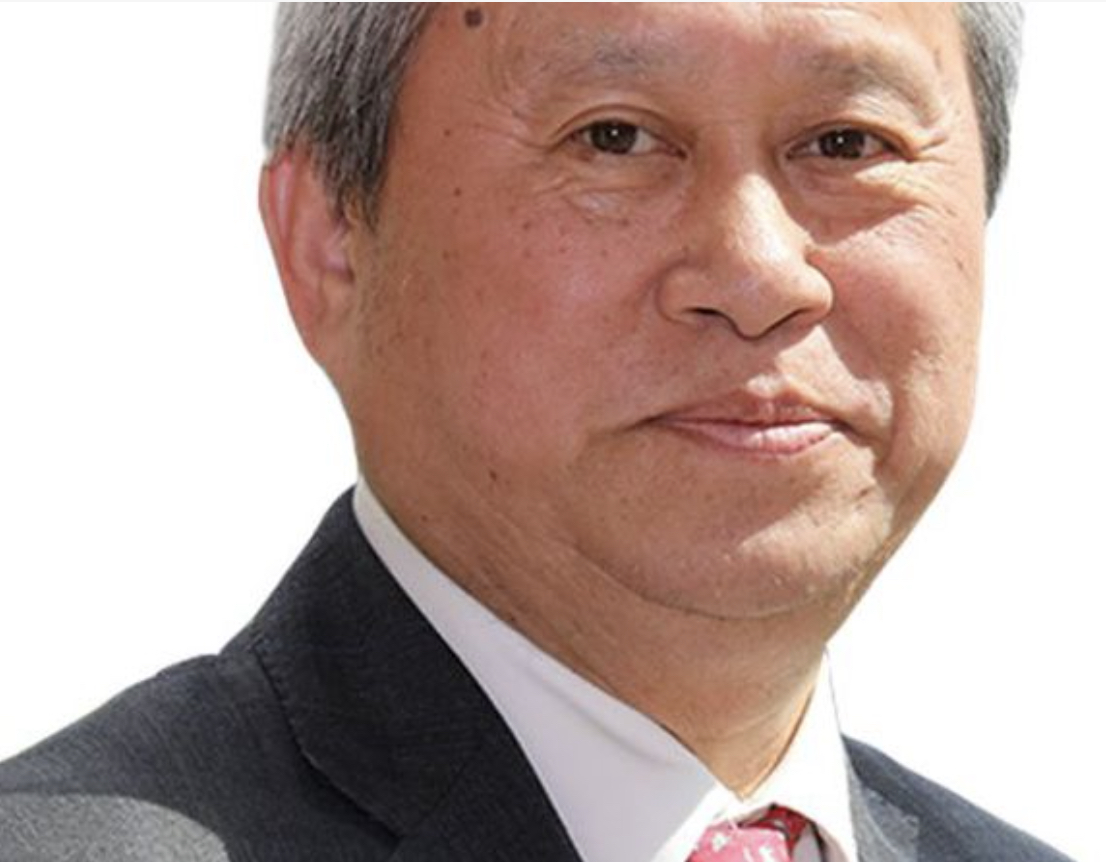 "the most challenging day in my 37 year career".
Returning home from Stratford and All's Well that Ends Well, I catch the end of the live stream which has all the elements of a Shakespearean comedy. Or tragedy. Or farce. Take your pick.
The Council meeting is dramatic and chaotic - in equal measure.
For the adoption of the Official Plan:
Jim Jones (Markham)
Joe Li (Markham) (photo right)
Mayor Iain Lovatt (Whitchurch Stouffville)
Carmine Perrelli (Richmond Hill)
Gino Rosatti (Vaughan)
Mayor Frank Scarpitti (Markham)
Tom Vegh (Newmarket)
Mayor David West (Richmond Hill)
Mayor Maurizio Bevilacqua (Vaughan)
Joe DiPaola (Richmond Hill)
Wayne Emmerson (Regional Chair – elected by Council not the voters at large)
Mario Ferri (Vaughan)
Mayor Virginia Hackson (East Gwillimbury)
Linda Jackson (Vaughan)
Against the adoption of the Official Plan
Mayor Tom Mrakas (Aurora)
Mayor Steve Pellegrini (King)
Mayor Margaret Quirk (Georgina)
Mayor John Taylor (Newmarket)
Robert Grossi (Georgina)
Don Hamilton (Markham)
Jack Heath (Markham)
Background: York Regional Council had to agree its Official Plan yesterday in order to meet the Province's deadline. The Plan had been maturing for years with refinements and amendments here and there, all buttressed by detailed analysis from the Chief Planner, Paul Freeman.
And then, at the eleventh hour, comes a cascade of amendments from the Mayor of Whitchurch-Stouffville, Iain Lovatt, to open up parts of the Oak Ridges Moraine for development. (This is a first outside a settlement area.)
And we see a calculating and determined Linda Jackson arguing the case for transferring chunks of open, undeveloped land in Vaughan into the urban boundary, contrary to the advice of the Region's professional planners.
Since May the Region's planners have been struggling to understand and analyse the last minute amendments and their knock-on effect on the rest of the Official Plan.
Freeman's tables show how the Region's 2051 population and employment projections will change as a result of the decisions taken just over one month ago.
I see East Gwillimbury's population in 2051 is forecast to outstrip Newmarket's. (127,700 to 116,700)
Fancy Footwork
Two weeks ago, the Region's Committee of the Whole recommended the adoption of the Draft Official Plan which included separate amendments from Whitchurch-Stouffville who were pressing for urban expansion into the Oak Ridges Moraine. This was resisted by Aurora's Tom Mrakas, Newmarket's John Taylor and others.
Via procedural fancy footwork, the inventive Regional Clerk, Christopher Raynor, had separated out the Whitchurch-Stouffville issue as a stand-alone - something for the Minister to decide alongside the Official Plan. This made it easier for members to vote on the various discrete elements.
Block 66
In a separate controversy, Linda Jackson makes the case for bringing Block 66 into Vaughan's urban settlement area against the advice of the Region's Chief Planner who says the land should be earmarked for future employment use. After three contributions from members she impudently moves to call the vote. Vaughan's Mayor, the languid Maurizio Bevilacqua, agrees saying everything that has to be said has already been said.
Emmerson, to his credit, lets the debate continue.
Confused
Now we come to the vote on Block 66 which fails to pass by eleven votes to ten. You can hear the collective sharp intake of breath.
Now Markham's Joe Li sheepishly confesses he was confused and he voted the wrong way! His Markham colleague, Don Hamilton, wonders how this was possible given that everything was all explained a few moments earlier when the Council went into private session.
Now the council descends into procedural mayhem. Is it possible to reverse a Council decision that has just been taken? What are the consequences of doing this? What happens in future if councillors can call successfully for a second vote if they were confused about the first one?
Two-thirds rule
The Regional Clerk says these matters are for the Chair to rule on but, if pressed, he would advise that the vote could be taken again but it would require the approval of two-thirds of the council to suspend the usual rules of procedure. Oh dear!
Now the highest paid Mayor in Ontario, Markham's Frank Scarpitti insists it must be possible to have another vote because at the end of every Council Meeting they pass a by-law confirming the decisions taken by Council at that meeting.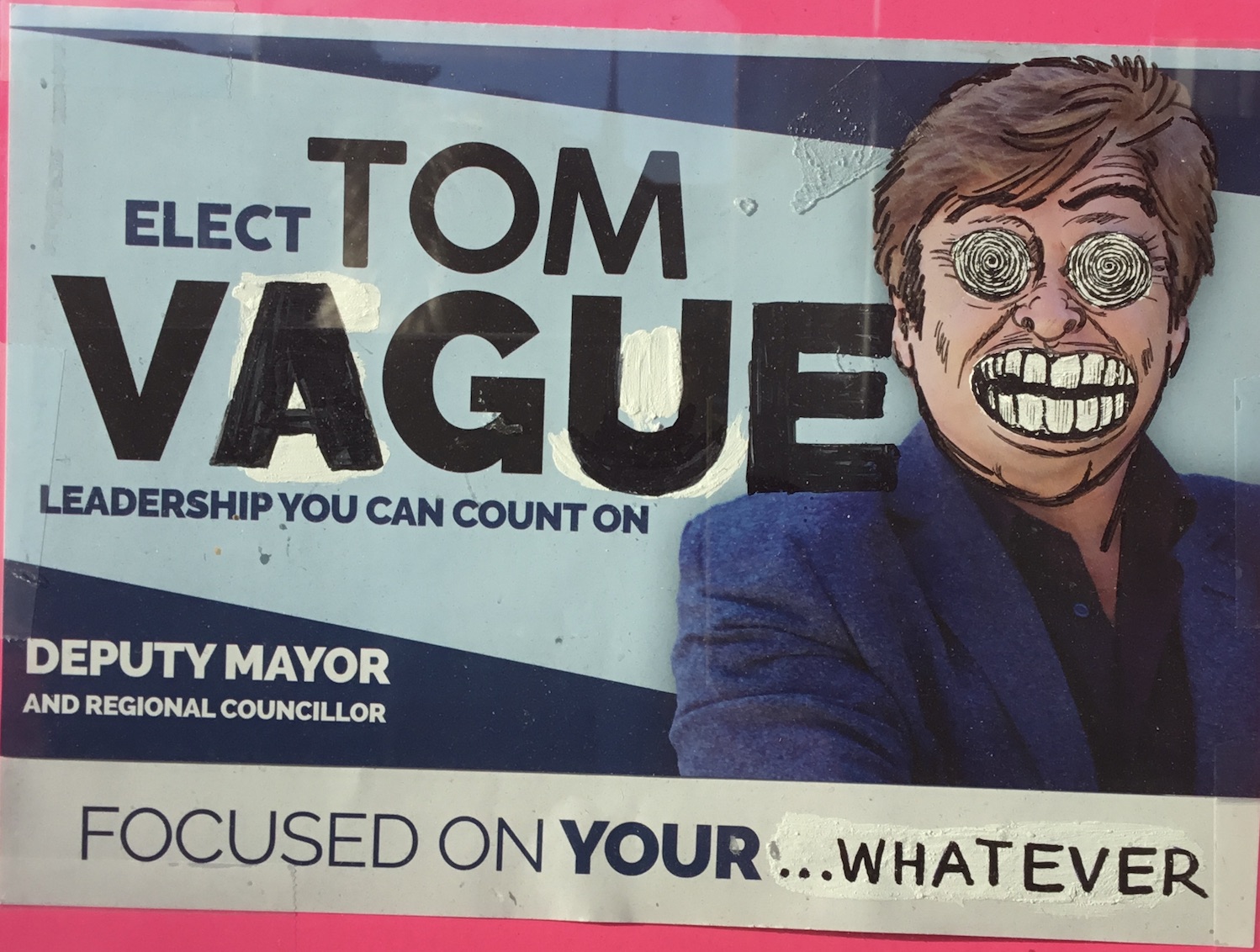 Aaaaargh!

Georgina's Margaret Quirk has had enough. She is appalled by the machinations and the manoeuvrings and scolds those responsible. They listen in silence. She says she will take no further part in the debate.
An anxious Emmerson is looking for someone to tell him what to do. Someone who can cut this procedural Gordian knot.
Now the excellent Christopher Raynor comes forward with an elegant solution although some members are still bemused and bewildered..
Markham's admirable if long-winded Jack Heath praises Raynor for guiding them safely through the procedural quicksands. Heath says Raynor should get a pay rise.
Tom Vegh: blank and expressionless and silent
As I look at their faces on the screen I zero in on the blank face of Newmarket's Tom Vegh.
The inscrutable Vegh generally keeps his thoughts to himself. But even though he says nothing I know which way he will vote.
He always takes his cue from the developers' friends on Council. People like Linda Jackson.
This email address is being protected from spambots. You need JavaScript enabled to view it.
Update on 1 July 2022 from Newmarket Today: Regional Official Plan "Not Sustainable"
Update on 1 July 2022: At the Newmarket Council meeting on 27 June 2022 Tom Vegh explains why he will be voting for the Regional Official Plan and Mayor John Taylor explains why he will be voting against.
Details

Written by

Gordon Prentice
When, if ever, is it OK for members of York Regional Council to block people from posting comments on their (the elected officials) open Twitter accounts?
Tomorrow (30 June 2022) the Council will be asked to amend the Region's Code of Conduct to outlaw blocking which is "arbitrary".
It should be a fascinating debate. The report from the Regional Clerk, Christopher Raynor, is ground-breaking. Very few municipalities have tried to offer guidance to their members on how best to navigate social media and Twitter in particular which is seen as a virtual "Town Square"
The report was triggered by a bitter feud last year between Richmond Hill's Carmine Perrelli and one of his constituents who claimed he was arbitrarily blocked for expressing a legitimate opinion on how Perrelli was dealing with the Covid emergency.
The Integrity Commissioner was brought in and found that the arbitrary blocking of people from open social media sites was contrary to the Code of Conduct. However, in certain circumstances, blocking could be necessary and appropriate.
My MP, Tony Van Bynen, has blocked me from posting comments on his open Twitter account ever since he was first elected to Parliament in 2019 - the year he joined the Liberal Party. And before that, when he was a member of York Regional Council he blocked me then too. He has never offered a reason.
This email address is being protected from spambots. You need JavaScript enabled to view it.