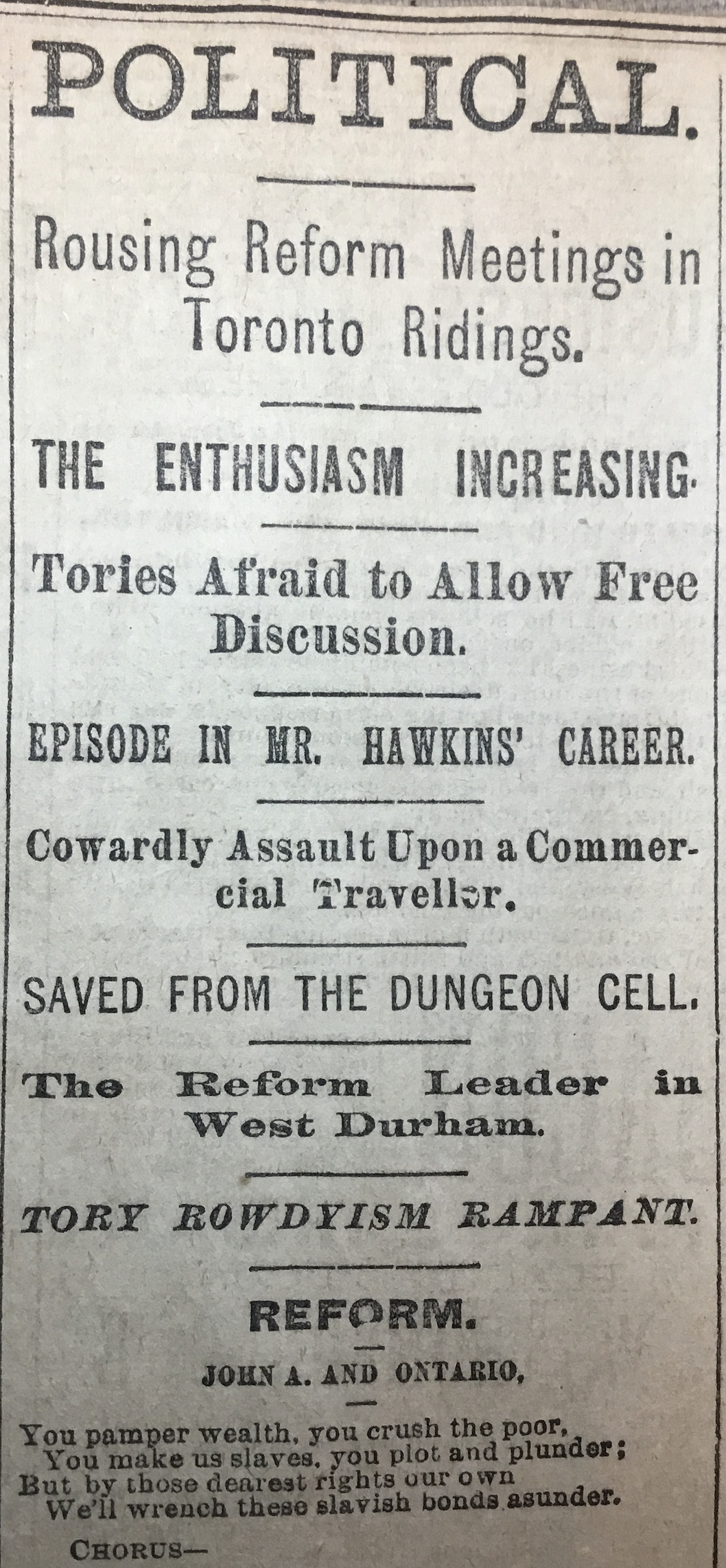 Bob Hepburn believes a major debate is the most critical event in the race to become Toronto's new Mayor.
Writing in this morning's Toronto Star, Hepburn says:
"Like them or hate them, the truth is that candidate debates are the most important events in any election campaigns."
I feel as if Hepburn and I are kindred spirits.
He goes on:
"… given how important the outcome of this by-election is to Toronto's future, this debate is equally important for voters, providing them with a unique opportunity to see each candidate's character and style. It will also help residents make an informed decision on who they think is the best person to tackle problems such as poverty, affordable housing, jobs, transit, crime, access to services and more.
Despite criticism from many commentators, debates count."
Regrets
One of my abiding regrets of last October's election for Newmarket Deputy Mayor and Regional Councillor was that there was no debate. I wanted to share a public stage with my opponent Tom Vegh taking questions as they come but it never happened.
The Chamber of Commerce and the local media for their own reasons decided not to organise one. So I wrote to Tom (handily re-elected with me not even close) on three occasions asking for a debate. I even booked a room at Newmarket Public Library after having given him three dates to choose from. No response.
Short-changed
Losing an election is no big deal. It happens all the time. But I feel the voters are short-changed when there is no debate – and, therefore, no public commentary on it afterwards.
Elections are more than counting votes. There is – or should be – a whole supporting architecture designed to ensure the vote is free and fair and that electors are informed. That means campaign financing rules to make sure candidates can't buy elections. But it means more than that. (Graphic from the Globe newspaper: Federal Election 1882 when the voter turnout was 70.3%. Women got the vote in 1918. Some groups were still excluded from the franchise until 1960.)
Boycott
It recent years there has been a disturbing trend where candidates boycott debates when they see no advantage in attending. Instead, incumbents rely on the rolling campaign of continuous social media posts and on-line ads designed to keep their name in front of the public.
Our new(ish) MPP for Newmarket-Aurora, Progressive Conservative Ford appointee and food fetishist, Dawn Gallagher Murphy, famously boycotted all election debates.
In the 2021 Federal Election campaign in Newmarket-Aurora, Conservative candidate, Harold Kim, similarly boycotted the debates, citing diary clashes.
In the 2019 Federal Election in Newmarket-Aurora, Conservative candidate Lois Brown was a no-show at the debate.
There's a pattern.
Some time ago I asked Newmarket's Mayor, John Taylor, if the Municipality would organise election debates through an arms-length, independent agency – if no other respected and independent third party was prepared to do so.
Municipalities already appoint wholly independent people as Integrity Commissioners.
So why not have Debates Commissioners?
This email address is being protected from spambots. You need JavaScript enabled to view it.